Residential Roofing Services
Affordable Roofing In Galveston, TX
Affordable Roofing In Galveston, TX
Roof Inspection, Roof Repair, and Roof Replacement Services
Are you worried about the condition of your roof? Do you know that your roof is quite old and may even be the original roof that was put in place when the house was constructed? Do you suspect that you have some leakage into the attic? Have you recently had a significant storm in your area that may have caused some damage? In all of these cases you need to have your roof inspected and this is something we can do for you free of charge.
We will look for broken, torn or missing shingles (if applicable), the condition of the shingle granules, missing or cracked caulk or missing or rusted flashing. We will also be on the lookout for any sagging areas or wood rot, damage or cracks to the chimney, rotten rubber boots around the pipes, or gutters that need attention.
It's possible that you will only have to address some relatively minor jobs such as replacing shingles which are damaged or sealing any leaks that are found. It's possible that we will be able to make the necessary repairs without resorting to full roof replacement.
In some instances, it will be necessary to recommend a complete roof replacement. This is normally indicated whenever a roof is exhibiting signs of serious damage, or may well be showing its age. Our analysis may suggest that regular maintenance and repair will probably not be enough to preserve the security and integrity of the roof in these cases.
When it comes to roof replacement Lankford Roofing is the Galveston, TX roofing expert. We can deal with a variety of different roofing materials and present you with a high quality and durable roof that you can be proud of. Your new roof will not only enhance the look and feel of your home, but will last for many years into the future.
Insurance Claims Specialist
Trust our team to help with your roof insurance claim process in Galveston, TX and surrounding areas in Houston, TX.
We want you to know that there is help when dealing with your roof insurance claim. Don't let the roof insurance claim process stress you out. Get help from the roofing experts at LCH Roofing. We can inspect your roof to assess the damage caused by a storm or falling tree limb. We'll complete a professional report for your insurance company and help get the damage covered.
Contact us now to discuss your roof insurance claim in or around Galveston or Houston, TX.
Residential Roofing Services
Roof Repair or Roof Replacement in three easy steps
Request a Free Roof Evaluation
We'll contact you within 24 hours to evaluate your roof—you don't even need to be at home!
Decide What's Best for Your Roof
Once we've evaluated your roof, we'll discuss your options, including financing and insurance.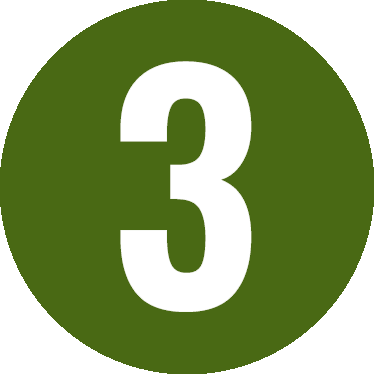 Get the Roof You Need
We'll repair or install a durable and affordable roof that will add value and reduce energy bills.
Residential Roofing In Galveston, TX
Types of Roofing Shingles
Architectural Shingles
Composition roofing shingles that are considered to be high end, with thicker and heavier slabs. Depending on the brand chosen, these shingles often provide a manufacturer's warranty for 50 years to lifetime.


Laminate Shingles
Slight downgrade from architectural shingles, but above the 3-Tab shingles. These shingles are a popular choice because of their doubled thickness compared to 3-Tab. The second layer is fused on the base shingle, which upgrades most manufacture warranties between 30-50 years.
3-Tab Shingles
Least expensive and most common type of shingles. It is a simple one layer shingle with a distinct patter. Typical warranties from manufacturers are between 20-30 years. These shingles are very easy to maintain and repair.
Metal
When selecting metal roof panels for a your roof, it's important to consider the roofing profile that is needed. Choose between exposed fastener and concealed fastener metal roofing profiles depending on what your project requires.
A Custom Roofing Experience
With a customer-focused approach, our team at LCH Roofing works alongside our clients to develop the best possible roof replacement plan that integrates the two most important aspects of the project—vision and budget. You deserve a quality roof built by people you trust. We've spent nearly a decade constructing roofs on time and in budget for families just like yours. 
Get a
FREE
Roof Inspection